Philosophical Perspectives on Biosciences: What is Biological Essentialism?
Free Public Lecture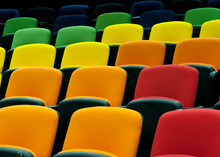 Singapore Theatre B120
Melbourne School of Design
Parkville
Masson Road
Further Details
'Biological essentialism' and 'genetic essentialism' are regarded as false and pernicious doctrines, especially when applied to human beings. But 'essentialism' can mean many things. Ideas proudly paraded as anti-essentialist in some disciplines would count as essentialist in others. This lecture reviews scientific findings about essentialism as a psychological phenomenon. It explores the very different reasons why the biological sciences, the social sciences and the humanities have all come to identify 'essentialism' as a problem.