McKinnon Prize in Political Leadership Oration
Other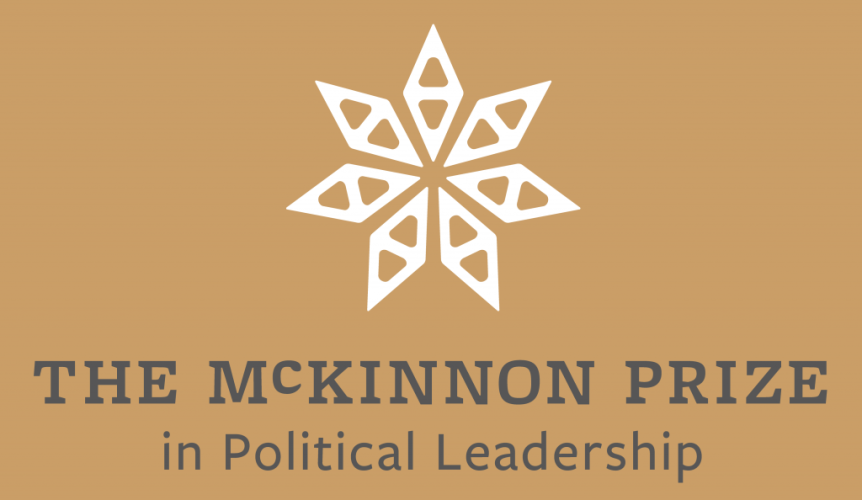 Yasuko Hiraoko Room
Sidney Myer Asia Centre building, University of Melbourne
https://maps.unimelb.edu.au/parkville/building/158
Swanston Street, Carlton
Further Details
The winners of the inaugural McKinnon Prize in Political Leadership will be celebrated at an oration on the evening of Thursday, 15 March 2018 at the University of Melbourne.
Winners of both prize categories will be presented with an award in recognition of their outstanding achievements and exceptional leadership.
Senator Dean Smith was named the McKinnon Political Leader of the Year for tackling vital issues of public policy, overcoming adversity and achieving real change for the public good.
Councillor Vonda Malone was named the McKinnon Emerging Political Leader of the Year, for politicians with less than five years in office, for her outstanding leadership as Mayor of Torres Shire Council.
Each winner will be given the opportunity to share their own story of leadership, inspiring others to consider the ways in which all Australians can contribute to realising positive social change across our nation.
The Oration is a free public event and registrations are now open.
CHANGE OF VENUE: Please note that this event will now take place in the Sidney Myer Asia Centre Building on Swanston Street, just south of the Faraday Street intersection.