Wilin Jam Sessions
Performance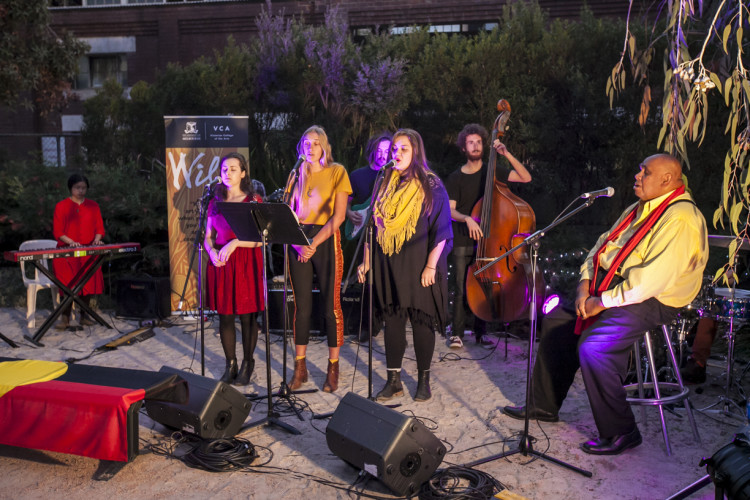 Performing Arts Building Foyer
30 Dodds St
Southbank
Further Details
Wilin Jams is an open invitation for everyone to come together, jam and celebrate the pivotal support of Indigenous organisations throughout Victoria.
The next Wilin Jam session will honour the Treaty Working Group and feature the legendary Kutcha Edwards for a set of contemporary Indigenous music – more than 40,000 years in the making! 
Following Kutcha, the Deadly House Band will open the Jam from 7.15pm, inviting jammers to perform whatever they wish.
With mics, PA with aux-input, keyboard, amps and drum kit provided by the VCA, you just need to bring your voice and chord charts and sign up your act on the night.
Free admission and complimentary refreshments. Please book online to reserve your place.