National Centre for Antimicrobial Stewardship Seminar
Seminar/Forum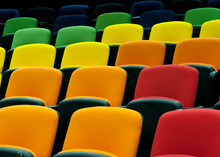 GM002, Ground Floor
Peter Doherty Institute
Parkville
Grattan Street
Further Details
T: (03) 8344 9750
The National Centre for Antimicrobial Stewardship (NCAS), a National Health and Medical Research Council-Centre of Research Excellence, examines antimicrobial use and stewardship in healthcare settings, aiming to identify areas of inappropriate use that may contribute to antimicrobial resistance and provide information about interventions to successfully change prescribing behaviour. This data contributes to Australia's national antimicrobial use and resistance surveillance program.
The NCAS monthly Journal Club seminars focus on all aspects of antimicrobial stewardship and include (but are not limited to) the review of papers, updates from conferences and new innovations in technology. The presentations are accessible to both practitioners and the community, with application across a range of areas.
Join this seminar either by logging in to the webinar or attending in person.