Assessing Changes and Developments to our Electrical Grid and System
Free Public Lecture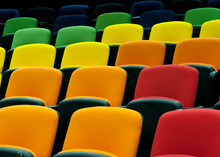 Harold Woodruff Theatre
Microbiology
Parkville campus
Further Details
T: 0405 065 008
Anne Pearson, CEO of the Australian Energy Market Commission (AEMC), will discuss the pivotal role the AEMC plays in changing how our power system is managed in response to the changing generation mix and replacement of traditional coal fired generation with renewable sources. She will also discuss the maintenance of energy security and the reliability of the power system, including when unexpected breakdowns occur.
Anne will also address the role of the AEMC in supporting informed debate, engagement and impartiality as well as touch on the National Energy Guarantee (NEG) recommendations.
Presented in collaboration with the Melbourne branch of the Alternative Technology Association (ATA).