From Melancholy to Euphoria: The Materialisation of Emotion in Middle Eastern Manuscripts
Symposium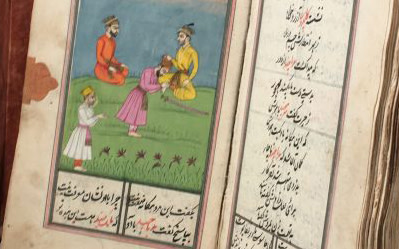 Yasuko Hiraoka Myer Room (Room 106)
Sidney Myer Asia Centre
Parkville campus
This symposium will examine the relationship between text, manuscript production (calligraphy and illumination) and the elicitation and excitation of emotions in this form of transmission of knowledge and beliefs.
The symposium is made possible by support from the Australian Research Council Centre of Excellence for the History of Emotions.
Tickets: $100 for both days.