Eroticism, Food, Spirituality: The Films of Bigas Luna
Free Public Lecture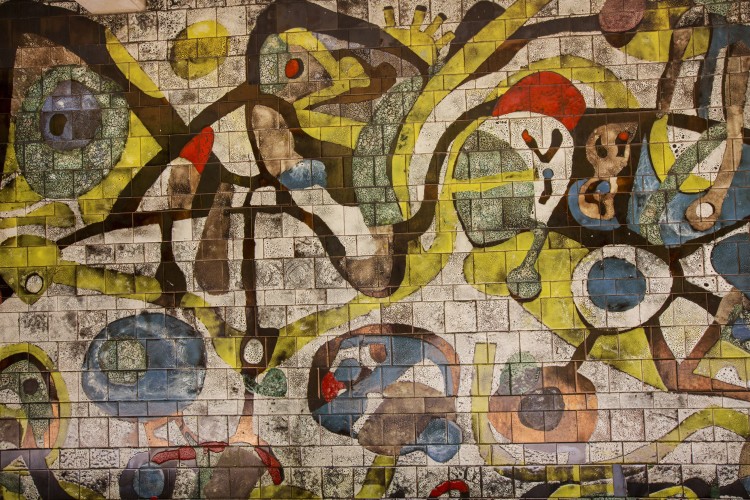 Lecture Theatre C, Room 124
Old Arts
Parkville campus
Josep Joan Bigas Luna (1946–2013) was one of Spain's most important filmmakers of the democratic period. Although he is known internationally for the film Jamón, jamón (1992), which launched the careers of now global stars Javier Bardem, Penélope Cruz and Jordi Mollà, he directed 17 feature films and worked with some of Spain's most important actors in a career that spans five decades.
His work's overwhelming emphasis on bodily pleasures (food and sex in particular), and its subversive mix of high art and popular culture, have contributed to mixed receptions in Spain, sometimes focused on superficial readings of the films' explicit content. Yet it is precisely the explicit depiction of sex and violence and the eclectic aesthetic style of the films that has helped to question, subvert and re-shape traditional notions of 'Spanishness' and their perception both domestically and internationally. Interestingly, many of these motifs have resurfaced in much more subtle ways in his posthumous work, which includes an adaptation of a Catalan post-apocalyptic bestseller (Segon Origen/Second Origin, 2015) and a documentary based on more than 600 hours of his personal video-diaries, produced by Javier Bardem (Bigas x Bigas, 2016).
This talk will explore the legacy of Bigas Luna by focusing on posthumously-released films and art exhibitions. It seeks to identify an aesthetic and thematic continuum in his oeuvre by focusing on the works' surprising combination of his notorious 'gastronomic eroticism' with much deeper reflections on ecology and spirituality.
Drinks and tapas to follow in Arts Hall, Level 2, Old Arts Building.