Graduate Study Expo
Future Student Event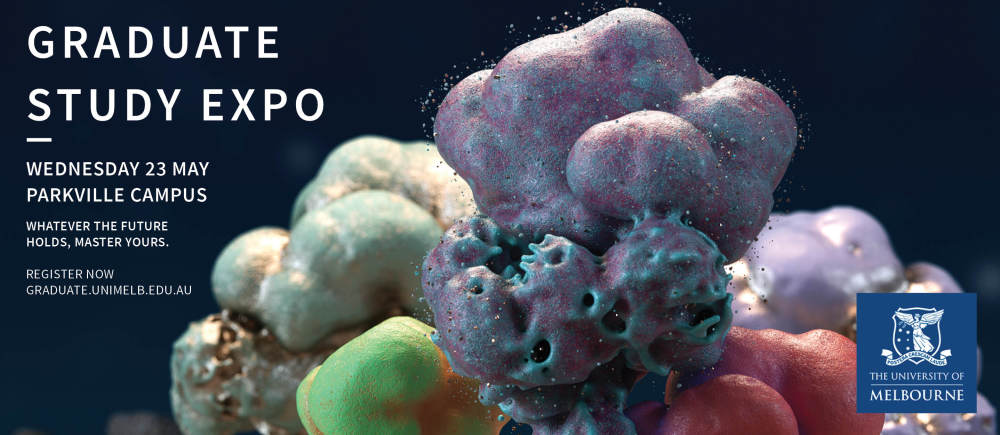 Wilson Hall
Parkville campus
Further Details
T: (03) 8344 1650
Did you know that, on average, Australians with a graduate degree earn $24 000 more than those with a bachelors degree?^
Employers are looking for people who have a demonstrated commitment to their chosen career. The University of Melbourne's graduate degrees will prepare you with the expertise you need now while also giving you the knowledge you'll need to take your career to the next level in the future.
Studying at Melbourne, in the heart of the world's most liveable city, will give you access to professional networks and a world standard suite of graduate programs – with over 400 courses to choose from.
The University of Melbourne ranks seventh in the world for the employability of our graduates.** You'll be taught by inspirational academic staff who are internationally renowned researchers and industry leaders, learning in a professional environment that is tailored for graduate study.
A professional graduate degree from the University of Melbourne can be a life-changing option, equipping you with specialised cognitive and technical skills – and an internationally recognised masters-level qualification.
Our Graduate Study Expo is your opportunity to:
Meet with – and ask questions of – our world-class academics and professional staff
Find out more about the entry requirements, application processes, special entry schemes, graduate study finance options, research opportunities and support services available to students
Attend information sessions from many of our graduate schools.
Set yourself apart as a leader in your field and click 'Book Now' to visit the Graduate Study Expo page and register. We're looking forward to discussing the best ways to master your future.
^ Postgraduate Destinations 2015, Graduate Careers Australia
** QS Graduate Employability Rankings, 2018