Mindfulness in the Gallery
Training/Workshop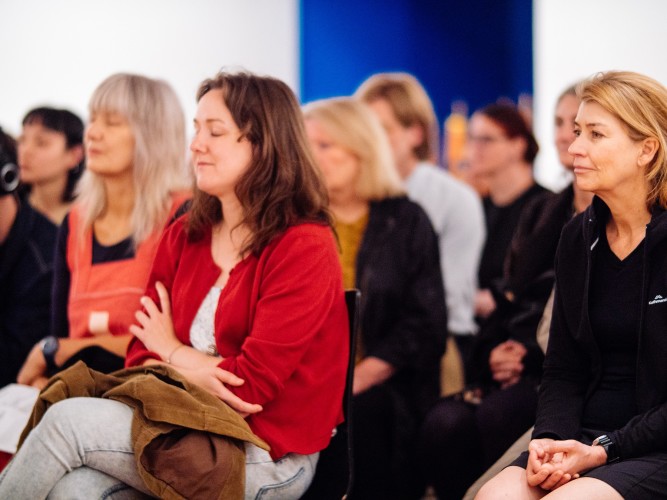 Mezaninne
Ian Potter Museum of Art
Parkville campus
Swanston Street
Explore art, deepen your awareness of the present moment, and deeply relax your body and mind in this full-day mindfulness intensive.
Mindfulness involves paying attention, with open-hearted curiosity, to the present moment. With mindfulness, you begin to settle into the reality of the present moment. Stressors and ideas related to the past and the future begin to soften to reveal the fresh vitality of the moment – the place where life actually happens. A short 10 or 30 minute mindfulness exercise is a great place to start, but really getting the feel of mindfulness takes time. This full-day retreat is a great opportunity for you to go a little deeper into your meditation practice, enabling you to gain a richer experience of mindfulness and related practices.
Cost: $75 full, $55 concession. All revenue will go directly to support a charity.
The course suitable for most people: beginner to experienced meditators. The only prerequisite is that you have a very basic understanding of mindfulness (e.g. you have listened to an online guided mindfulness practice and so know what to expect). Note that if you have any serious mental health issues, intensive meditation can sometimes cause distress or harm so please consult with your treating doctor before registering. If you have any questions about attending, you can email the course facilitator.
Please wear comfortable clothing, and you may wish to bring a bottle of water. Chairs are available, but you can bring your own meditation cushion/blanket/yoga mat if you would like. Afternoon tea/coffee is provided.