Indigenous Video Art Screening - Night 1
Film Screening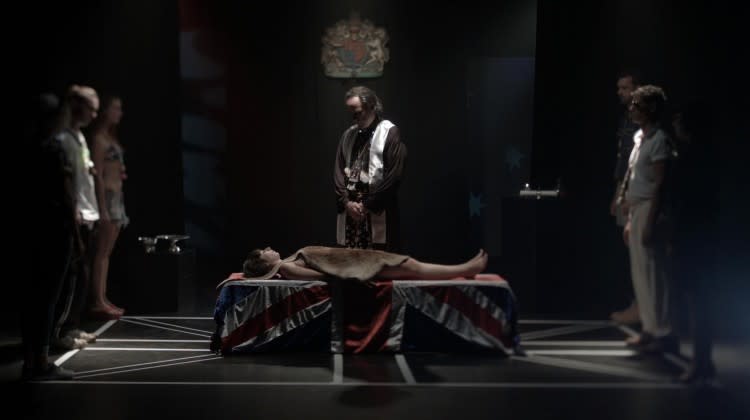 Ross McKay Courtyard (formerly Tsubu outdoor garden)
1888 Building
Further Details
As part of the New Student Precinct Project and Next Wave Partnership, Next Wave will present a screening of Indigenous films over two evenings as well as several other independent Indigenous film makers and collectives. To open the series, a presentation of Indigenous video art will be presented in the outdoor setting of the Ross McKay Courtyard. The series hopes to pay our respects to Elders past, present and future whilst showcasing the rich cultural background of Indigenous Australians and artistic interpretations of Aboriginality in Australia today.
The event will be opened with a didgeridoo performance from musician Kiernan Ironfield.
This series has been programmed by Next Wave, with curatorial assistants Edwina Green and Moorina Bonini, as part of Next Wave's Mentorship Program produced in partnership with the University of Melbourne's New Student Precinct Project.
Video Art Program:
sometimes I want bell hooks but what I really need is better Te Reo (a body of work at the end of the earth) by Amrita Hepi
Blek Bala MJ by Timothy Hillier and Danzel Baker
Umma's tongue - molten at 6000° by Hannah Bronte
Please note: Aboriginal and Torres Strait Islander viewers are advised that these works may contain images and voices of people who have died.
Light refreshments will be provided at the event.