The Evolution of Australia's International Migration System, 1995–2018
Seminar/Forum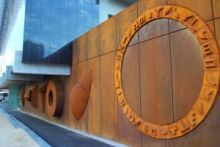 Room 321, Level 3
Sidney Myer Asia Centre
Parkville campus
Further Details
From 1995, Australia shifted the focus of its permanent migration program to one based on skills. At the same time, it simplified its approach to temporary skilled migration and expanded the Working Holiday Maker scheme. Then, in 1998, a new campaign to attract international students commenced. At the time of establishment, these new policy approaches were seen as unrelated policy initiatives. Subsequent incremental policy shifts have melded these varying initiatives into what in many ways is a single system where people arrive in Australia on a temporary visa and transition onshore to a permanent visa. This seminar describes how this occurred and examines the outcomes for the labour force and GDP per capita as well as for the ethnic composition of the Australian population.
This event is hosted by the Asia Institute's research cluster on Migration, Gender and Environment.
A light lunch will be provided.