Object-Based Learning Masterclass
Training/Workshop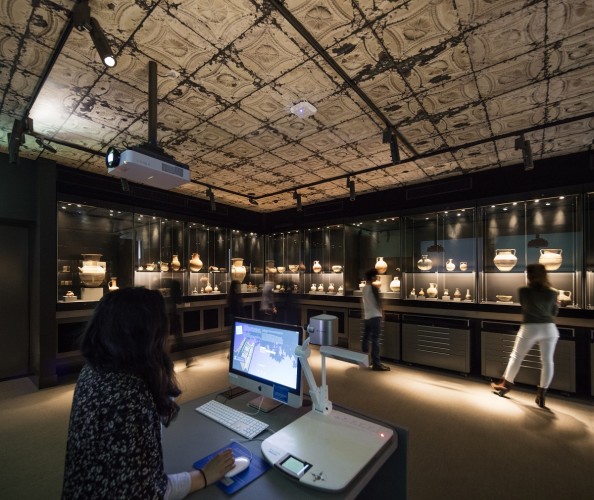 OBL Labs, level 2
Arts West
Parkville campus
Object-based learning (OBL) is a mode of education which involves the use of authentic or replica objects in the learning environment. The University of Melbourne uses specimens, artefacts, artworks, manuscripts, rare books and archives in its OBL teaching. Since 2010 OBL has been used at the Ian Potter Museum of Art by the Academic Programs team who teach visual observation and describing to all disciplines and faculties at the University.
Research into OBL has found that the use of objects can inspire, inform, engage and motivate learners at all stages of their education. Engaging with objects encourages the use of all senses and helps develop the important skill of drawing conclusions based on examination of evidence. This multi-sensory approach also has proven to enhance the relationship between the learning experience and memory, creating long-lasting connections.
The Arts West OBL laboratories were opened in 2017. They provide greater access to the University of Melbourne's many cultural collections for the purposes of teaching and research and offer students a unique learning space.
Join us for an exclusive look at these exceptional teaching spaces, which are otherwise not publicly accessible. In this masterclass Fiona Moore will introduce you to the object labs, and Sharyn Volk will lead a hands-on investigation allowing you the opportunity to engage with rare ancient artefacts out of their display cases.