Future Veterinary Education
Free Public Lecture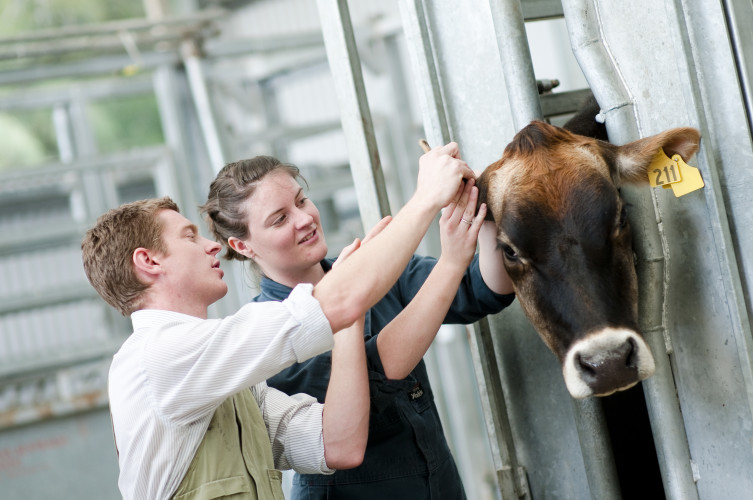 The Craig Auditorium
Trinity College
Parkville
Tin Alley
Further Details
T: (03) 8344 2071
In this DC Blood oration, Professor Norman Williamson will provide some recollections of the time he spent working with Professor Blood early in his career and reflect on its positive impact on him. Professor Blood was undoubtedly a visionary leader in veterinary science and veterinary education. His legacy to veterinary education and the profession is acknowledged, particularly his leadership in the use of computers in veterinary education. There is no doubt that computers will play an increasingly important role in veterinary education and this will be illustrated in the oration.
The D.C. Blood Oration is named in honour of Professor Emeritus Douglas Charles Blood, first Dean of the re-opened Veterinary School, and pioneer practitioner in the field of preventive veterinary medicine and herd health.
Professor Williamson will present highlights from a report of a forum hosted by the Australasian Veterinary Boards' Council and conducted in collaboration with Veterinary Schools Australia and New Zealand in December 2016 that saw veterinarians from throughout Australia, New Zealand and internationally envisaging possible futures for veterinary Education by 2031. The purpose of reporting on this is to alert people to the possibilities, promote engagement of the schools, the profession and the regulators in current trends so as to keep pace with developments that appear to be occurring at an ever accelerating pace.
Professor Williamson acknowledges the contributions of Drs. Julie Strous and Scott Williams in noting and synthesising discussions from The Australasian Veterinary Boards Council (AVBC) Education Forum in 2016 which has greatly assisted in the preparation of his oration.
This lecture is part of the Faculty of Veterinary and Agricultural Sciences' Dean's Lecture Series.