Yours Internally
Exhibition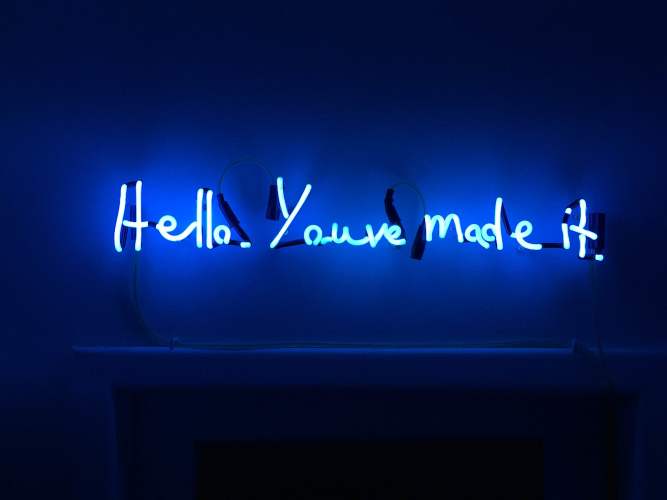 Margaret Lawrence Gallery
Southbank campus
Further Details
Organic kale, yoga mats, adult colouring-in books, active wear – the lifestyle accessories of our time. New found peace or a reaction to something darker? Yours Internally combines neon works by Kiron Robinson and videos by Grant Stevens in an exploration of the internalised experiences of doubt, insecurity, anxiety and uncertainty.
Curator: Dr David Sequeira
Kiron Robinson courtesy Sarah Scout Presents, Melbourne
Grant Stevens courtesy Sullivan + Strumpf, Sydney
Margaret Lawrence Gallery Opening Hours 12.00 – 5.00pm, Tuesday – Saturday
Kiron Robinson, Hello You've made it, 2015 neon. Courtesy of Sarah Scout Present (Melbourne).