New Imaginaries of Digital Heritage Space
Seminar/Forum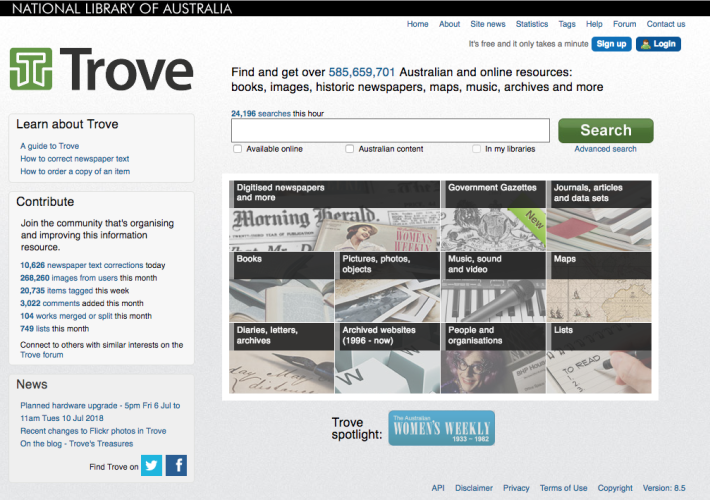 The Lab, Level 2 of the Digital Studio, West Wing (access via the rear lift)
Arts West
Parkville campus
Digital aggregators, such as Trove, point towards new imaginaries of heritage space online. Trove is one among a number of aggregators, including Europeana, Digital NZ and the Digital Public Library of America. These aggregators are distinct cultural artefacts of the digital era, insofar as they make resources centrally accessible – reflecting earlier aspirations for universal knowledge systems – while at the same time operating as part of distributed technical frameworks. This seminar will explore the implications of reimagining library and museum spaces online, and consider the potential future development of heritage aggregators as part of larger information infrastructures.
Part of the Digital Studio's Digital Heritage Seminars series.
Image: Trove screenshot, National Library of Australia.