Mito-Concerto
Cancelled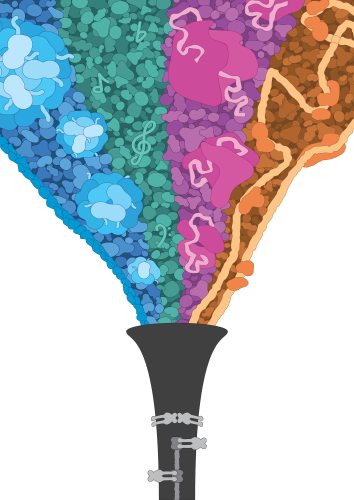 Merlyn Theatre
Coopers Malthouse
Southbank
Further Details
A charity fundraising concert in support of mitochondrial disease research, featuring the Melbourne University Biomedicine Students' Orchestra (MUBSO), conducted by Patrick Burns (The Australian Ballet), and the specially assembled Mito-Choir conducted by Tomas Parrish.
Come and enjoy an evening of soaring symphonic pleasures, interspersed with mitochondrial-themed fun and frivolity from 'The Biochemists' Song Book' published in 1982 by Professor Harold Baum from King's College London.
All funds raised will go to the Mito Foundation to support their work supporting families affected by Mito and research into this devastating group of metabolic diseases.