Improving the Physical Health of People with Severe Mental Illnesses
Seminar/Forum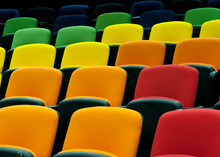 Seminar Room
General Practice and Melbourne School of Health Sciences
200 Berkeley Street
Further Details
People with severe mental illnesses including schizophrenia and bipolar disorder die early from cardiovascular disease. They have increased risk factors for heart disease and stroke including diabetes, smoking and obesity. They make frequent contact with GP services, yet are less likely to be screened for risk factors or receive interventions such as medication to lower cholesterol.
The Primrose project in London aimed to improve the detection and management of cardiovascular disease risk in people with severe mental illnesses in primary care and establish the evidence-base needed to design, implement and assess the effectiveness of a new package of care for cardiovascular disease prevention in people with severe mental illness. In this seminar, the lead researcher, Professor David Osborn, will present the findings of Primrose, along with a selection of studies from large GP databases in the UK which explore cardiovascular disease and medication effects in patients with severe mental illness.
This is a free seminar and members of the public welcome to attend.