The Universe Looks Down
Free Public Lecture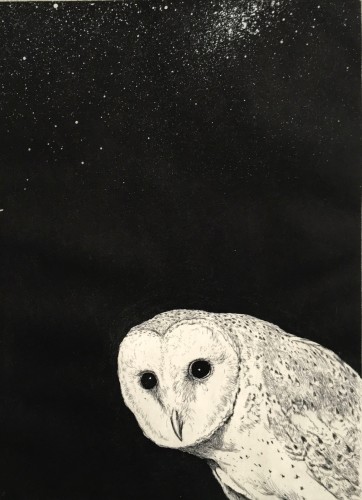 Leigh Scott Room, Level 1
Baillieu Library
Parkville
Emeritus Professor Chris Wallace-Crabbe will discuss the genesis of long-form poem The Universe Looks Down. Published in 2005, the poem has been described by Professor Wallace-Crabbe as a 'quest' and a 'difficult and zany epic', reflecting how people behave when they are thrown together on a journey encountering love, violence, or loss. As Chris has said, 'a quest, like a life, contains different kinds of people, naive, comic, and villainous … all these kinds of people who are held together by a story, in a story, for a story'.
The poem was written over a period of 13 years. It is a quest narrative, but a tale in which there can be no one hero. Instead, a handful of protagonists are seen, engaged in interlocking life-quests, inside and outside historical time. In mythical, heroic and even comical action they press towards a goal which must be different for each individual. Their stories touch on chivalry, Australian history, Indian legend, experimental science, sea journeys, coffee, semi-divine intervention and much more.
Hear Professor Wallace-Crabbe as he takes us through this monumental literary work.
This free event forms part of the exhibition public programs for The Universe Looks Down, currently on display in the Noel Shaw Gallery, Level 1, Baillieu Library.