What do Delhi's Free Clinics Teach Us about Providing Healthcare at the Margins?
Free Public Lecture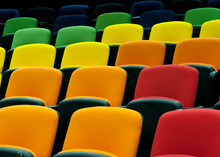 Forum Theatre
Arts West
Parkville campus
Further Details
Under Delhi's Aam Admi Party (AAP) government, Health Minister Satyendra Jain has established universal healthcare clinics called Mohalla (neighbourhood clinics). These primary health centres offer essential health services including medicines, diagnostics and consultation free of cost. Thousands of these clinics are being established across Delhi as a first point of contact for the population, to offer timely services and ultimately reduce the load of referrals to secondary and tertiary health facilities.
What can learn from these clinics for promoting universal health care in India and indeed to marginalised groups in Australia?
Please note this is a ticketed event as places are limited.