What do Delhi's Free Clinics Teach Us about Providing Healthcare at the Margins?
Free Public Lecture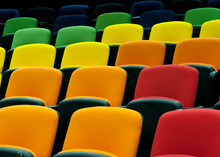 Seminar Room
Australia India Institute
Parkville campus
149 Barry Street
Further Details
Improving the health of rural and Indigenous communities is a challenge for both India and Australia. In Australia the mean life expectancy for an Indigenous person is 10 years less than for a non-Indigenous person. Socio-demographic health inequities across India are large. Access to healthcare for remote Australian Indigenous communities is poor. India has a shortage of 340 000 doctors, most severely in rural areas.
The charitable and government sectors in both countries have attempted to address such inequalities in a variety of ways, with varying degrees of success. The National Rural Health Mission in India and the National Indigenous Eye Health Program in Australia have developed models of care that demonstrate important lessons as to what works in both marginalised community contexts.
What can be learned about these experiences for improving healthcare among marginalised communities in India and Australia?