Wilin Jams Lunchtime Festival
Performance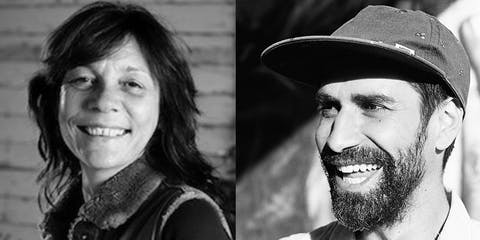 Wilin Garden
Wilin Centre
Southbank campus
Further Details
Wilin Jams is an open invitation for everyone to come together, jam and celebrate the pivotal contribution of Indigenous artists and community members. Featuring guest musicians and performers, jammers are invited to collaborate and perform whatever they wish. With mics, PA with aux-input, keyboard, amps and drum kit provided, you just need to bring your talents and sign up your act on the night.
The next Wilin Jam session features a guest performance by Monica Weightman, supported by Pirritu (Brett Lee).
Monica Weightman grew up in Townsville, influenced by her Islander father Ray but with the musical genes of her Scottish-English-Italian mother. Although she never really associated with the large Torres Strait Islander community in Townsville, she said she had more recently been seeking out more of the heritage that so clearly shaped her songs.
When Weightman released her second CD, Lost Generation, she said it was equally important to give back to and learn from younger musicians and the disadvantaged members of the community. Nicknamed Monstar by her fans, Weightman will capture you with her strong lyrics, groove you with her catchy melodies and inspire and impress you with her guitar licks.
Ngiyampaa man and First Nations singer-songwriter Pirritu's music is gentle, honest and melodic, enticing you into the depths of his personal journey, to sing you a story of sadness, love and hope.
Pirritu (meaning 'Brett' in Ngiyampaa Language) was adopted by a non-Aboriginal couple as a newborn baby and raised to be proud of his Aboriginality, to follow his cultural journey and to connect back to family, culture and language - a journey he began when he was 14 years old. Two things drive his continual thirst to connect to his people, country, language and culture - his one year old daughter and his passion for music.
Pirritu, who sits on the Board of Songlines, Victoria's peak Aboriginal music body, is currently working with music mentor and international touring singer-songwriter Glenn Skuthorpe and Manager/Producer Katie Symes on international touring project, the HOMELANDS Tour, connecting established and young First Nations artists on their Homelands, across oceans and out onto stages at festivals around the world.
Pirritu's debut album is due for release in late 2019.