Philharmonic Orchestra
Performance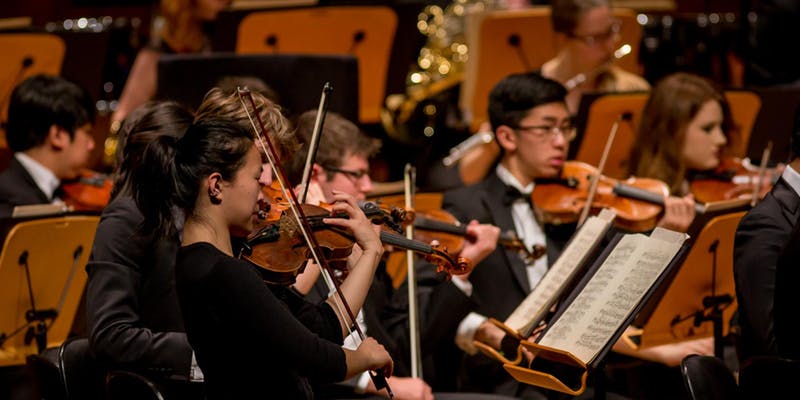 Kenneth Myer Auditorium - Ground Level
The Ian Potter Southbank Centre
Southbank campus
43 Sturt Street, Southbank
Further Details
This semester, our Philharmonic Orchestra will perform Beethoven's first symphony. Although the architecture of this symphony is purely classical, the way that Beethoven presents some aspects are quite unorthodox and decades ahead of its time. The listener, from the first 'questioning' chord, is taken on an extreme modulating journey so that the key of the piece is uncertain for some time. And in the last movement, the (now familiar) main theme is presented note by note - in an almost comedic and teasing way - before continuing as one would expect.
Before this we will welcome Hannah Rundell (runner up in the Conservatorium's Concerto and Aria competition) with a performance of Haydn's Trumpet Concerto. And we start the concert with Mahler's Blumine - this charming, relatively unknown, work was actually the composers original 2nd movement to his mighty Symphony No. 1. Mahler's publisher, at the time, convinced him to reduce the symphony's running time by 8 minutes and so we nearly lost this gem of a piece.
Conducted by Richard Davis and Stephen Hardie. Featuring soloist Hannah Rundell.