The Archaeology of the Great War (1914–1918): Discovery, Autopsy, Danger
Free Public Lecture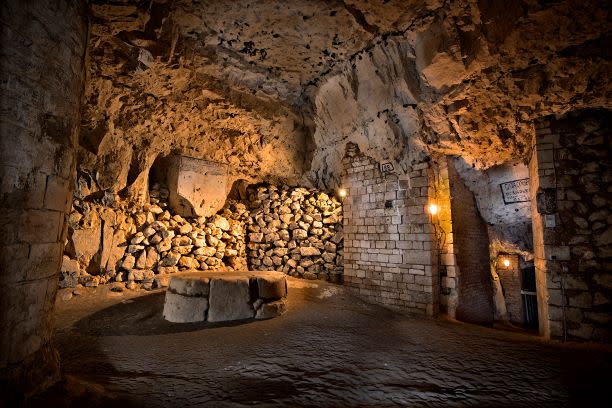 Forum Theatre, Level 1, Room 153
Arts West
In this presentation, the eminent French archaeologist Gilles Prilaux will outline the difficulties and dangers of his work in conducting a veritable autopsy of the First World War battlefields, where uncovering traces of mass human death incurs the constant risk of millions of unexploded shells.
In 2014, Prilaux was tasked with dating the underground city that lies 30 meters below the northern French town of Naours. Rediscovered in the 19th century, this huge cave complex had become a much visited tourist attraction. Popularly believed to date from prehistoric times, it turned out in fact to be a 17th century construction, born of that era's religious conflicts. In the course of this research, however, Gilles Prilaux uncovered something completely unexpected: thousands of names and regimental numbers, scrawled on the limestone walls by World War I soldiers, a considerable majority of them Australian. From that discovery, he conceived a new project, namely, to investigate the lives behind the graffitied traces so long hidden in the caverns. What has emerged from his work is not just a wealth of moving and revealing stories, but a new dimension for Australian reflection on this foundational time of our history.
He will present his discovery of the 'underground archives' left by soldiers of many nationalities (including hundreds of Australians), whose names and other inscriptions survive in the caves beneath the Somme.