Sports Integrity: Contemporary Challenges and the Need for a Coordinated Response
Free Public Lecture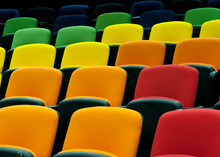 Theatre G08
Melbourne Law School
Parkville campus
185 Pelham Street
Further Details
T: (03) 9035 1111
The 2019 Peter Brett Memorial Lecture
The sports industry in Australia occupies a significant part of the economy, and maintaining its integrity is essential for its viability, credibility and value for international sports diplomacy. Manipulation and corruption of events, including by organised crime and state-organised doping, have become ever more prevalent, particularly internationally. The presence of booming regulated and illegal sports betting opportunities has presented new challenges for law enforcement and sports controlling bodies, which will be considered in this address. The findings and recommendations of the 2018–2019 Review of Australia's sports Integrity Arrangements will be examined and explained.
About the Peter Brett Memorial lecture
Peter Brett (1918–1975) was appointed Senior Lecturer at Melbourne Law School in 1955, Reader in 1961, Hearn Professor of Law at the University of Melbourne from 1963 to 1964 and Professor of Jurisprudence from 1964 until his death. He was distinguished by both his scholarship in criminal law and legal philosophy, and his determination to contest injustice in the courts.