Up from the Vaults: All Fired Up
Seminar/Forum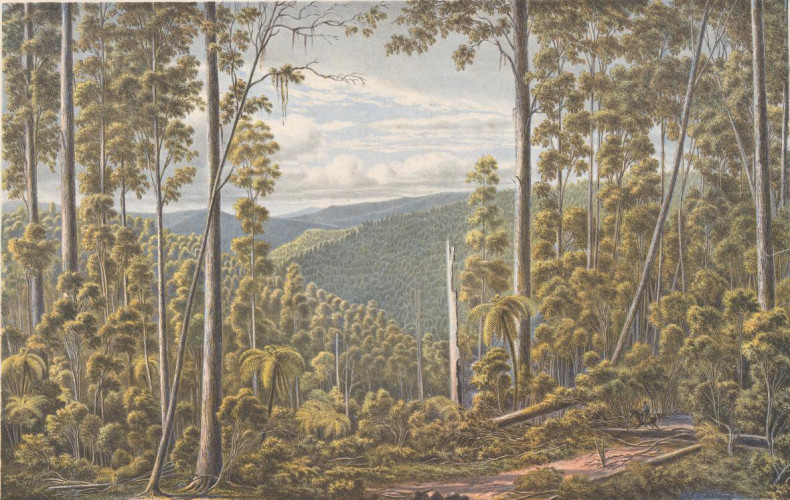 1st Floor
Old Quadrangle
Parkville campus
Further Details
A look back at how bushfires shaped Victoria.
For better or worse, fire plays an inexorable role in the Australian bush; shaping the land and the people that live on it. Presented by Dr Thomas Duff as part of our Up from the Vaults series, this talk explores the way in which fire has imprinted itself on our landscapes over time.
According to Thomas, a key part of understanding the nature of fires is to look at how they shaped the past. In this hour-long presentation he'll take a closer look at fire in Victoria's landscapes during the 1800s and early 1900s – as depicted through art – and draw insights into the state of the environment and the perspectives of the people at the time. The session will discuss the presence of fire in four significant artworks: William Strutt's 'Race for life, Black Thursday' (c. 1863), Eugene von Guérard's 'Forest, Cape Otway Ranges' (1867), Tom Roberts'' A road at Sherbrooke' (1920) and Harold Herbert's 'Untitled (Fire swept)' (1940).
Image: Eugene von Guérard, 'Forest, Cape Otway Ranges' 1867, colour lithograph The University of Melbourne Art Collection