2019 Velocity Showcase
Exhibition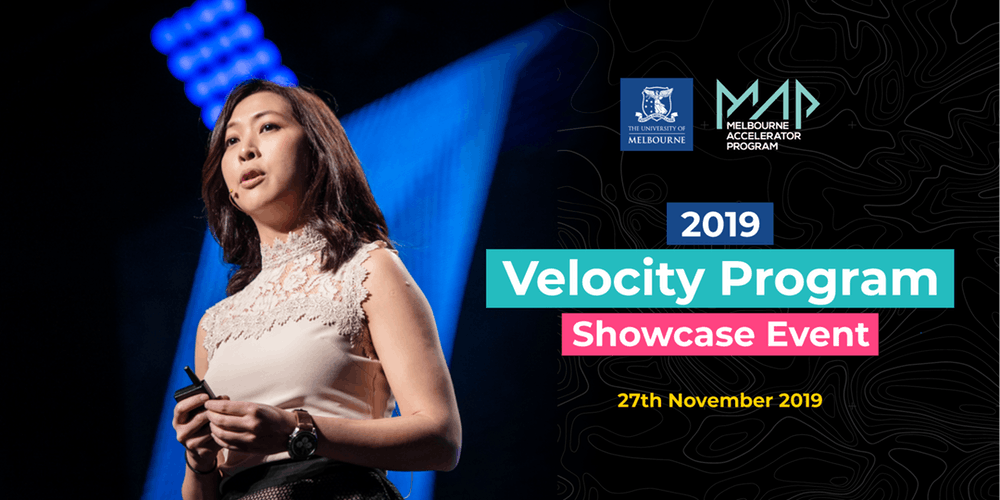 Melbourne Theatre
Melbourne Museum
Parkville campus
11 Nicholson Street Carlton, VIC 3053
Further Details
A fleet of intelligent rubbish bins, blockchain-powered accounting, and fire fuel made from recycled coffee grounds are among the 15 early-stage startups that will be pitching at the 2019 Velocity Showcase. Hear from our diverse cohort of founders as they reveal the impressive milestones they've hit over the past 15 weeks, where they're headed next, and how you can get involved.
The Melbourne Accelerator Program (MAP) Velocity Program helps early-stage founders pressure test their startups – speeding up their discovery of first customers and pathway to product-market fit. Open to both for-profit and impact startups, it is important to us that both types of founders influence and motivate each other to succeed in business and in impact.
Schedule:
5:30pm: Doors Open
5:50pm: Showcase Event Commences
7:15pm: Event Concludes
Please Note:
An audiovisual recording of this event may be produced by the University of Melbourne and uploaded to the MAP YouTube page. By registering for this event you consent to being photographed/filmed.