The Lost Shakespeare Apocrypha
Other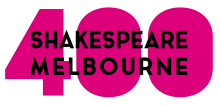 St Francis Pastoral Centre
Elizabeth & Lonsdale Streets
Melbourne VIC 3000
What can we learn, if anything, from the posthumous attribution to Shakespeare of plays that are now lost? There is documentary evidence for six such plays in the form of Stationers' Register entries. Perhaps the best known are the three entered by Humphrey Moseley on 29 June 1660: "The History of King Stephen", "Duke Humphrey, a Tragedy", and "Iphis & Iantha, or marriage without a man, a Comedy". However, there is also a "Henry I" which was licensed as Davenport's in 1624 but later ascribed, with a "Henry II", to both Davenport and Shakespeare in 1653 (again, by Moseley, in the same group entry that includes "Cardenio"). Perhaps most intriguingly, a play called "Eurialus [or Eureolus] and Lucretia" was assigned to Richard Cotes with other plays known to be Shakespeare's on 8 November 1630, and explicitly listed under Shakespeare's name when the rights were transferred on 21 August 1683. Although the playtexts for these titles are no longer extant, as far as lost plays go, these titles are remarkably useful in their specificity. Can recovering the subject matter of these plays tell us anything about how Shakespeare was perceived by the public in the Caroline and Interregnum periods?
What about these stories – three histories, a tragedy, a comedy, and a romance – tempted Moseley and others to associate them with Shakespeare? And how useful is the author-centric term "apocrypha", insinuating as it does a hierarchy of values by applying to Shakespeare but not other playwrights, and by drawing arbitrary distinctions between a "canonical" lost play like "Cardenio" and the "apocryphal" (read, "unworthy") lost plays listed above?
Dr David McInnis will deliver this lecture at the Melbourne Shakespeare Society on the 400th anniversary of William Shakespeare's death on 23 April.
Dr McInnis is the Gerry Higgins Lecturer in Shakespeare Studies in the English and Theatre Studies program.