Between the Dreaming and the Market: Indigenous economic migrants and the world they made
Booked Out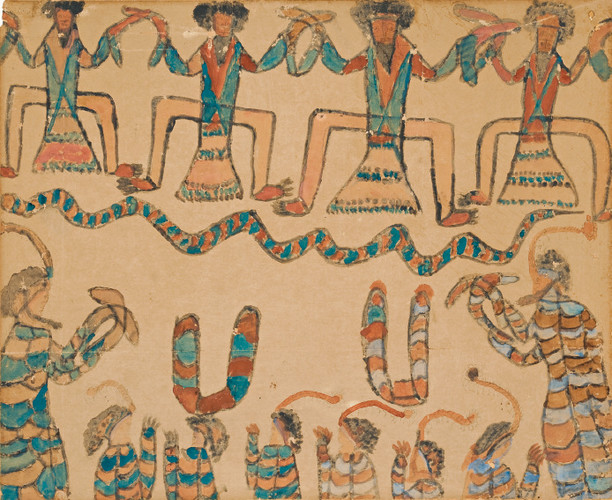 Copland Theatre
The Spot building
198 Berkeley Street, Carlton (corner of Pelham Street and Berkeley Streets)
Further Details
T: (03) 8344 1153
2016 Narrm Oration
The University of Melbourne is delighted to welcome Stan Grant to deliver the 2016 Narrm Oration. Mr Grant is a renowned journalist and author and we look forward to his important contribution.
2016 has been an 'annus horribilus' for indigenous people. A ten year old girl took her own life in a tragic reminder that Aboriginal kids are nearly ten times more likely to commit suicide. The treatment of boys of Don Dale detention centre outraged the nation, sparked a royal commission and shone a light into the plight of the most incarcerated population in the country. Deaths in custody, protest, violence, and a crisis in indigenous policy all paint a dire picture. Yet amid the gloom there is a spark of hope: more indigenous kids are finishing school and graduating university, indigenous performers are topping our charts and winning awards, indigenous sportsmen dominate their fields and the indigenous middle class is growing faster than any other sector of the population. These are the descendants of the great Aboriginal economic migration of the 20th century. These pioneers caught the tailwinds of economic boom and social change, they transformed their lives and altered forever our country. Stan Grant looks at how far we have come and the pathway to success.
'Narrm' refers to the country of the Melbourne region. The Narrm Oration, delivered annually since 2009, profiles leading Indigenous thinkers from across the globe in order to enrich our vision for the future of Indigenous Australia.
The image depicted here is from the art of William Barak, Woiwurrung/Wurundjeri, Untitled (Ceremony) from the Koorie Heritage Trust Collection
Indigenous Tertiary Education Conference You may also be interested in the Indigenous Tertiary Education Conference hosted by Trinity College 18-19 November 2016. Last year's Narrm Orator, Professor Marcia Langton AM, will be the Conference Ambassador and Stan Grant will also be involved in this Conference.