Melbourne Masterclass: Van Gogh's Four Seasons
Booked Out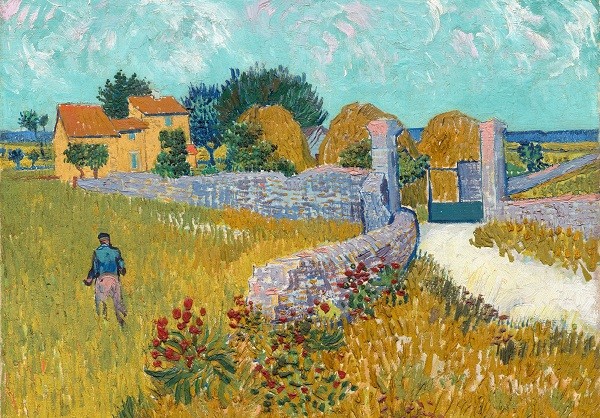 Clemenger BBDO Auditorium
National Gallery of Victoria, NGV International
180 St Kilda Road, Melbourne VIC 3000
Further Details
T: (03) 9035 5092
BOOKED OUT In partnership with the National Gallery of Victoria's Melbourne Winter Masterpiece exhibition Van Gogh and the Seasons, the Faculty of Arts is pleased to present a masterclass exploring the life and art of one of the most recognisable artists of the 19th century, Vincent Van Gogh.

The four seasons run like a thread throughout Van Gogh's art work and for the artist represented the circle of life in all its beauty and majesty. By focusing on a different season each week this four-part masterclass, Van Gogh's Four Seasons, will explore the artist's work and the varied shades of his personality and life experiences.

Each session includes evening lectures and talks by some of the University of Melbourne's finest scholars and NGV's Senior Curators, light refreshments and the privilege of exclusive after-hours exhibition viewing.

This year we have introduced a new format to the program during the exhibition viewing period. Monday evenings will showcase floor talks and Wednesday evenings will allow participants to engage in a conversation panel.

This program is now fully booked. Use the contact details on this page to be in touch if you would like to be added to our waiting list.

Pictured: Farmhouse in Provence June 1888 Arles, oil on canvas, National Gallery of Art, Washington