Artists on Art: ART150
Seminar/Forum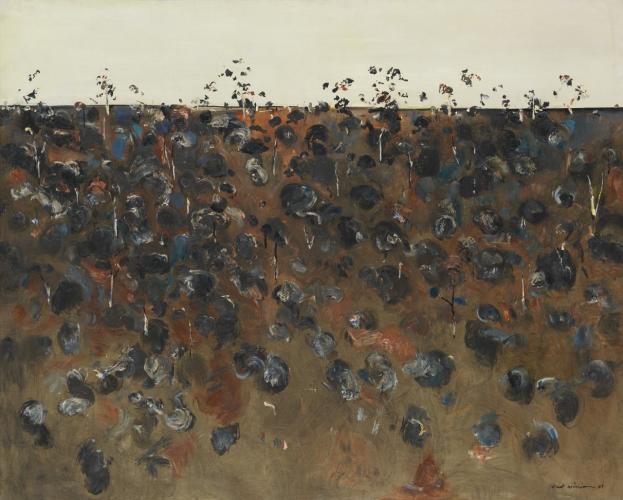 National Gallery of Victoria (Australia)
Federation Sqaure
Further Details
T: (03) 9035 9309
The Victorian College of the Arts and the National Gallery of Victoria present a series of floor talks by eminent VCA Art staff including Su Baker, Jon Cattapan, Elizabeth Gower, Stieg Persson, Raafat Ishak, Kate Daw, Lou Hubbard, Bernhard Sachs, Cate Consandine and Jon Campbell.
As both practicing artists and teachers, they will provide new insights and share their thoughts on iconic Australian works of art by National Gallery School and VCA School of Art alumni that are held in the NGV collection. Artists include Fred Williams, Howard Arkley, Sidney Nolan, Margaret Preston, John Brack, Noel Counihan, Rosslynd Piggott, Bertram Mackennal, Peter Booth, and Clarice Beckett, among others.
This event is part of the VCA ART150 program which reflects upon the 150th anniversary of the NGV Art School, the founding institution of the Victorian College of the Arts.
Image credit: Fred Williams, 'Upwey Landscape' (1965). Image courtesy of the National Gallery of Victoria