Wominjeka 2018
Other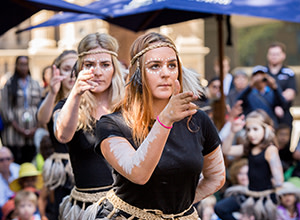 University Plaza
Union House
Parkville
A Welcome to Country for all University Staff and Students
A Wominjeka (Woi-wurrung word for Welcome) happens each year to acknowledge the Wurundjeri people and their Elders past and present, upon whose land we study and work, and to welcome and acknowledge Indigenous students and staff. All members of the University community and the general public are invited to Wominjeka.
The event includes a Welcome to Country and Smoking Ceremony, Indigenous staff and student speakers, Didjeridoo and Indigenous dance troupe performances.
Murrup Barak will also be offering Billibellary Walk tours in conjunction with Wominjeka 2018. Enquiries and bookings via Murrup Barak - see 'Further Details'.