Youth Advisory Group Event: Privacy Awareness Week 2017
Seminar/Forum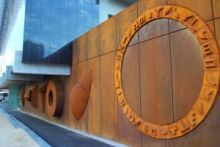 Yasuko Hiraoka Myer Room
Sidney Myer Asia Centre
Parkville
Swanston Street
Further Details
T: (03) 9035 7929
The Office of the Commissioner for Privacy and Data Protection (CPDP) is hosting its annual Privacy Awareness Week (PAW) in May. PAW is held each year to promote and raise awareness of privacy issues and the importance of protecting personal information. For 2017 CPDP has planned a range of events under the theme Trust and Transparency.
The CPDP recognises that children and young people are an important stakeholder group for privacy and data protection issues. The CPDP has established a Youth Advisory Group (YAG) to assist their office in its engagement with children and young people in Victoria. The YAG provides CPDP with a means by which it can identify and address the specific privacy and data protection needs of children and adults through means such as Whole of Victorian Government policy development and communications. The YAG provides input and feedback for the development and delivery of targeted products and services for children and young people in Victoria.
During PAW Week 2017, the CPDP's YAG will host an event that explores how different generations perceive the concept of privacy and what it means to them. Run by members of the YAG, this event is open to the public. Students, teachers and parents are particularly encouraged to attend.
60 minute session followed by light refreshments.