The Forger's Wife and Colonial Australian Fiction
Launch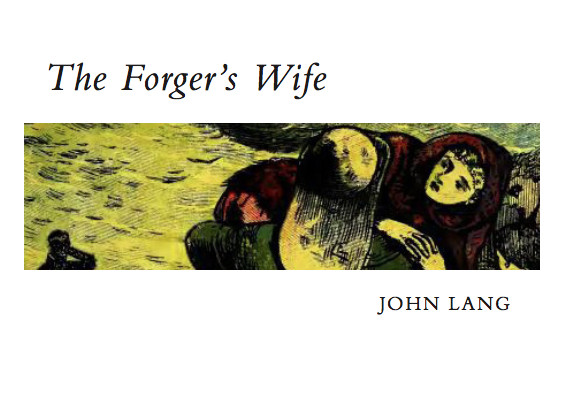 Gryphon Gallery
1888 Building
Parkville
University of Melbourne
Further Details
T: 13 63 52
Please join us as we celebrate the launch of two important books:
The Forger's Wife by John Lang Edited and with an introduction by Rachael Weaver and Ken Gelder. The Forger's Wife will be Grattan Street Press's first book.
Colonial Australian Fiction: Character Types, Social Formation and the Colonial Economy by Ken Gelder and Rachael Weaver. Published by Sydney University Press, the book will be launched by Professor Kate Darian-Smith.
The Forger's Wife
John Lang was Australia's first locally born novelist, publishing early work in Sydney in the 1840s and going on to write several bestsellers. The Forger's Wife (1856) is a lively adventure novel, set in unruly colonial NSW where everyone is on the make. The forger's wife is a young woman who follows her rakish husband out to Australia and struggles to survive as her marriage falls apart. She soon meets detective George Flower, a powerful man with a cavalier sense of justice and retribution. Flower literally controls the fortunes of the colony: taking on the local bushrangers, instructing colonial authorities, and helping himself to the spoils along the way.
First serialised in Fraser's Magazine in 1853, The Forger's Wife was popular in its day and was reprinted many times over. It is Australia's first detective novel – and most likely, the first detective novel in the Anglophone world.
'It is a powerful, if occasionally painful, book. It sells even now in all the colonies and in England by the thousand...' 'Rolf Boldrewood on Australian Literature', The Advocate (Melbourne), 20 May 1893
Colonial Australian Fiction: Character Types, Social Formation and the Colonial Economy
Over the course of the nineteenth century a remarkable array of types appeared – and disappeared – in Australian literature: the swagman, the larrikin, the colonial detective, the bushranger, the 'currency lass', the squatter, and more. Some had a powerful influence on the colonies' developing sense of identity; others were more ephemeral. But all had a role to play in shaping and reflecting the social and economic circumstances of life in the colonies.
In Colonial Australian Fiction: Character Types, Social Formations and the Colonial Economy, Ken Gelder and Rachael Weaver explore the genres in which these characters flourished: the squatter novel, the bushranger adventure, colonial detective stories, the swagman's yarn, the Australian girl's romance. Authors as diverse as Catherine Helen Spence, Rosa Praed, Henry Kingsley, Anthony Trollope, Henry Lawson, Miles Franklin, Barbara Baynton, Rolf Boldrewood, Mary Fortune and Marcus Clarke were fascinated by colonial character types, and brought them vibrantly to life.
As this book shows, colonial Australian character types are fluid, contradictory and often unpredictable. When we look closely, they have the potential to challenge our assumptions about fiction, genre and national identity.