Artist Floor Talk: Tom Nicholson - "I was born in Indonesia"
Free Public Lecture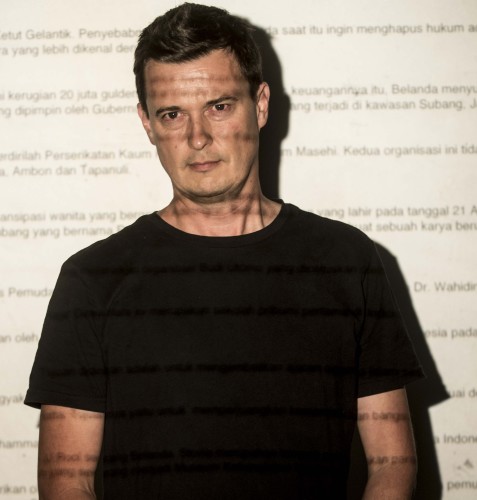 Level 1
Ian Potter Museum of Art
bld 136
801 Swanston Street
Join Tom Nicholson as he discusses his latest exhibition "I was born in Indonesia", which shares the lived experiences of refugees and asylum seekers in Indonesia through interviews and dioramas of their memories.
Tom will explore the diorama making process, different ways of approaching narrative, the relationship between drawing and monuments, and how the act of listening figures in the project. He will explain how Indonesia itself shaped the work, and how it provides a cue for the future monument that the work attempts to imagine.