What makes us healthy? A disability perspective
Free Public Lecture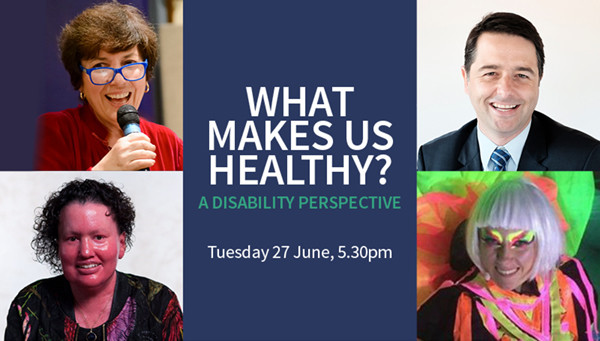 Melbourne Brain Centre
Kenneth Myer Building
Parkville
Royal Parade, Parkville
Further Details
T: (03) 8344 0717
Join writer and performer Emily Dash, journalist and appearance activist Carly Findlay, and Disability Discrimination Commissioner Alastair McEwin in conversation about what keeps us healthy and happy whatever abilities or disabilities we have.
One in five Australians have a disability. On traditional indicators of health such as mental health and mortality, people with a disability have poorer health than everyone else. We know that people with disabilities often live on low incomes and have one of the lowest employment rates of all the OECD countries. So how does this level of disadvantage impact their health? Does disability equal poor health, or is it more complex than that?
Join our dynamic speakers and host Julie McCrossin for a conversation about what good health means from a disability perspective. The Centre of Research Excellence in Disability and Health will be formally launched by the Disability Discrimination Commissioner Alastair McEwin at this event.
Drinks and nibbles provided. Free, but registration is required.