Australia Carbon Capture and Storage Research Conference 2017
Conference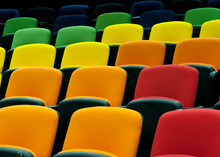 Forum Theatre
Arts West
Parkville
Further Details
T: (03) 8344 1851
You are invited to join us at the Australian CCS Research Conference hosted by the Global CCS Institute and The Peter Cook Centre for CCS Research, The University of Melbourne. This one-day conference will gather experts and researchers to discuss all aspects of CCS research and project updates.
Keynote speakers will include:
Associate Professor Adrian Shepperd (ANU)
Dr Paul Feron (CSIRO)
Associate Professor Roman Pevzner (Curtin University)
Professor David Sholl (Georgia Institute of Technology)
Plus many more from both industry and academia.