Killing Leukemic Stem Cells
Free Public Lecture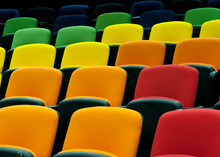 Level 7, Lecture Theatre B
Victorian Comprehensive Cancer Centre
Melbourne
305 Grattan Street
Further Details
Leukemia stem cells are rare, highly resistant cells that give rise to relapse in most patients with acute leukemia.
This presentation will show the power of animal models to study leukemia stem cells and discuss novel strategies to eradicate them.
Associate Professor David Curtis is the Director of Malignant Haematology Research at the Australian Centre for Blood Diseases, Monash University, Alfred Hospital.