Scapegoat Duo: Performance
Performance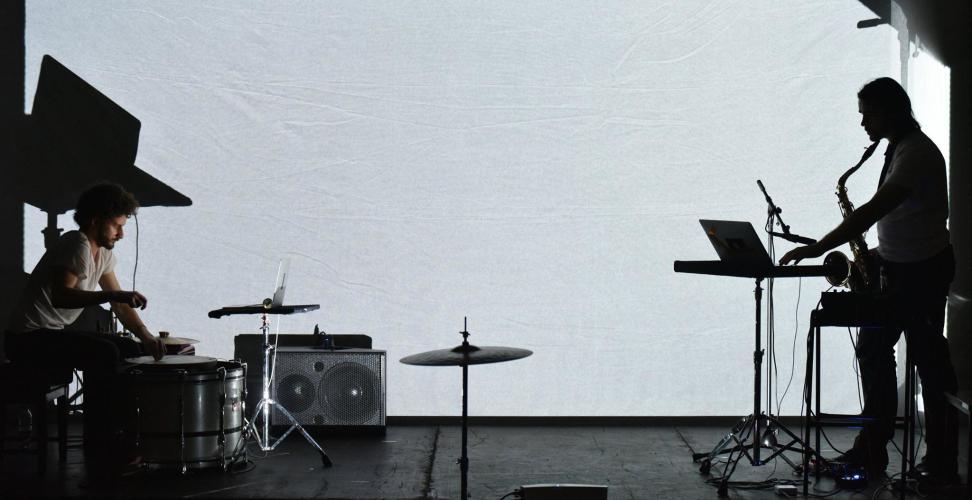 Grant Street Theatre
Southbank
Grant Street, South Melbourne
Further Details
Scapegoat is an experimental saxophone and percussion duo. Close creative collaboration and multi-media projects form the basis of their pursuit for artistic innovation and expression. Programmes are designed to broaden and challenge the musical experience of the audience, through original works featuring live electronics, performer-controlled sonic and visual amplification, video and lighting design, and improvisation.
This performance features three works written for and developed in close collaboration with the Duo.
The Threshing Floor by Mauricio Pauly spotlights two performers facing one another, their choreographies intimately integrated between them, their instruments, and the terms of their amplification.
Michelle Lou's music studies the possibilities of how strangely concocted forms, behaviours and materials can shape experiential time, influencing our expectations and pushing towards an elasticity of time and transcendence from materiality.
Pierluigi Billone is one of the rare composers that can suspend lineal time, creating an intensely intimate ritualistic experience for both the performer and the audience. His radical methods have led him to develop idiosyncratic playing techniques in the exploration of unchartered soundscapes.