Sally Smart: Staging the Studio (The Choreography of Cutting)
Exhibition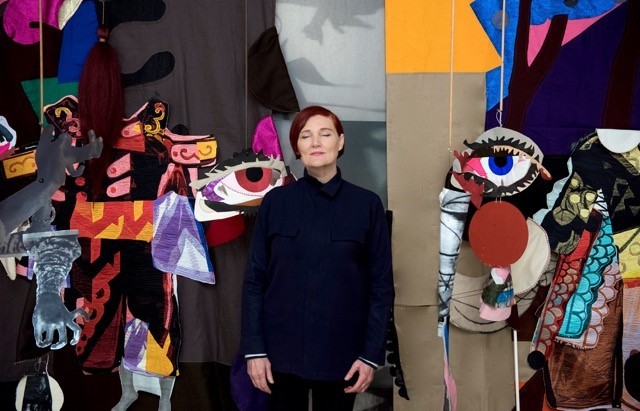 Margaret Lawrence Gallery
Southbank
Further Details
Victorian College of the Arts (VCA) alumna Sally Smart is known for her large-scale cut-out assemblage installations. Her practice engages identity, politics and the relationships between the body, thought and culture. In this new major installation, Smart explores the themes and ideas associated with the studio as a place of work, contemplation and thought in action.
Please join us for the Opening Night Celebration on Thursday, 5 October, at 5.30pm.
Exhibition Opening Hours: Tuesday to Saturday, 12pm – 5pm (from October 6 onwards).
Image: Sally Smart studio portrait, 2017. Photo by Gregory Lorenzutti