Jabbed: Screening and Panel Discussion
Seminar/Forum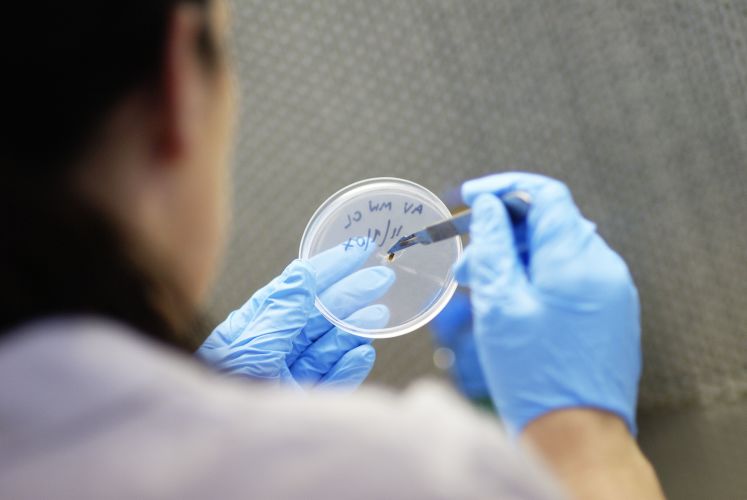 Auditorium, Ground Floor,
Peter Doherty Institute
792 Elizabeth St Melbourne, Victoria 3000
Further Details
Join our free screening of the award-winning Australian documentary Jabbed: Love, Fear and Vaccines followed by a discussion panel with experts in the fields of immunology and public health.
There is a growing trend of vaccine hesitancy worldwide. This film and our panel will explore the reasons behind this phenomenon, the consequences, and what can be done to improve public trust in vaccination.
The panel will comprise:
Laureate Professor Peter Doherty, the patron and namesake of the Doherty Institute. Involved in research on infection and immunology for 50 years, he is co-recipient of the Nobel Prize in Physiology or Medicine in 1996 for his research in immunology.
Dr Jenny Royle, an immunisation paediatrician with 15 years' experience working at the Immunisation Service at the Royal Children's Hospital in Melbourne
Associate Professor Justin Denholm, an ethicist, Medical Director of the Victorian Tuberculosis Program and Principal Research Fellow, University of Melbourne at the Peter Doherty Institute
Jessica Kaufman, Research Officer and PhD Candidate at La Trobe University
This special event is presented by the ARC Centre of Excellence in Convergent Bio-Nano Science and Technology together with the Peter Doherty Institute for Infection and Immunity, and is being held as part of National Science Week 2017.
We welcome all those interested in science and public health. No scientific understanding is required.