Digital Indonesia: Challenges and Opportunities of the Digital Revolution
Seminar/Forum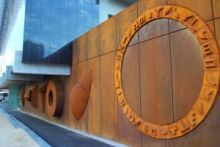 Theatre 2 (Room B120)
207 Bouverie Street
Parkville
207 Bouverie Street
Further Details
This panel discussion places Indonesia at the forefront of the global debate about the impact of 'disruptive' digital technologies. Digital technology is fast becoming the core of life, work, culture and identity. Yet, while the number of Indonesians using the Internet has followed the upward global trend, some groups – the poor, the elderly, women, the less well-educated, people living in remote communities – are disadvantaged.
This panel discussion examines the impact of digitalisation on the media industry, governance, commerce, informal sector employment, education, cybercrime, terrorism, religion, artistic and cultural expression, among others. It analyses the impact of digitalisation in one of the world's most diverse, geographically vast nations. In weighing arguments about the opportunities and challenges presented by digitalisation, it puts the very idea of a technological 'revolution' into critical perspective.
Speakers include:
Dr John Postill, RMIT University
Dr Inaya Rakhmani, Universitas Indonesia
Dr Herlambang P Wiratraman, Airlangga University
Dr Edwin Jurriëns, the University of Melbourne
The panel discussion will be moderated by Mr Tito Ambyo (RMIT University). The discussion will be followed by the Melbourne launch of Digital Indonesia: Connectivity and Divergence (ISEAS, 2017). The ANU Indonesia Project will be represented by Dr Ross Tapsell, who co-edited the book with Dr Jurriens. Books will be for sale at the event.
Light refreshments will be served from 5.30pm. The panel discussion will begin at 6pm.