Art on the Page: Curator's Floor Talk
Seminar/Forum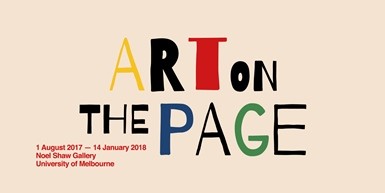 Noel Shaw Gallery
Baillieu Library
Parkville
Further Details
Join curator Susan Millard, Special Collections Librarian, for an insight into the works on display and the story of modern illustrated books at the Noel Shaw Gallery's Art on the Page exhibition.
This joyous exhibition celebrates the livre d'artiste (artist book). It brings together 47 original artworks on the printed page from 20th-century European and Australian masters, to the delight of Melbourne bibliophiles, art lovers, indie publishers and design geeks.
Art on the Page showcases the astonishing, little-known book illustration work of some of the world's finest artists including Pablo Picasso, Henri Matisse, Antoni Tàpies, Marc Chagall, David Hockney and Joan Miró. Their original woodcuts, lithographs, etchings, tableaux and engravings – of the type normally found on the gallery wall – accompany the work of revered writers including Vladimir Mayakovsky, James Joyce, Oscar Wilde, Emily Brontë and Guillaume Apollinaire.