Master of Music Therapy Information Evening
Future Student Event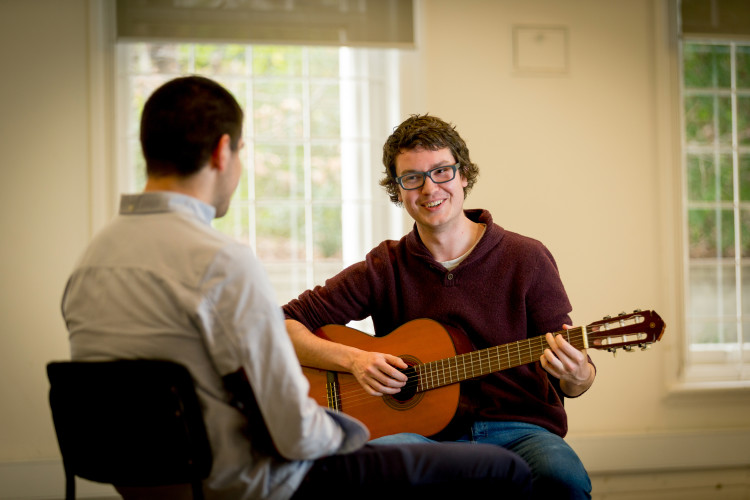 Federation Hall
Southbank
Grant Street
Do you want to use your love of music to make a real difference to people's lives?
At this information evening, meet with the Master of Music Therapy Clinical Placement Coordinator Jason Kenner, and current students Ms Megan Steele and Natasha Lin, to learn about how the Master of Music Therapy can lead to a rewarding career helping people through music, across a range of therapeutic settings: in hospitals, schools, mental health, disability and aged care.
Learn how the world-class music therapy research at the Melbourne Conservatorium Music supports, informs and defines the practice of music therapy in Australia, and internationally.
The Master of Music Therapy at the Melbourne Conservatorium of Music is fully accredited by the Australian Music Therapy Association.
Image: Current Master of Music Therapy student Will Darbyshire. Photography: Sav Schulman.