Dark Times: The Road from Hurt, Hate and Disaffection to the 'Promises' of Radical Fundamentalism
Booked Out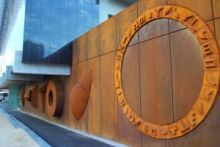 THIS EVENT IS NOW FULLY BOOKED
This seminar questions whether understandings derived from developmental studies and consulting room experiences concerning the nature of hate and fundamentalist thinking are transferable to aspects of the world around us – particularly young troubled people choosing to pursue the promises of radical fundamentalism.
Drawing on the work of prominent psychoanalytic authors, this seminar explores whether insights from the consulting room might offer helpful contributions to multi-disciplinary discussions concerning terrorism and its increasing impact on our daily lives.
Dr Richard Chauvel, Honorary Fellow, Asia Institute will lead the discussion.
This is the fourth in a series of interdisciplinary seminars organised by the Asia Institute in collaboration with the Melbourne Institute for Psychoanalysis entitled 'Engaging with Southeast Asia: Anxious Nation and Fundamentalist States of Mind'.