Translation, Power and Plagiarism in South East Asia: The Case of Pham Duy Khiem
Seminar/Forum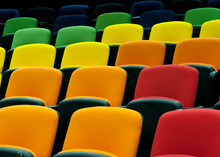 Lectorial Room 156, Level 1
Arts West
Parkville
This presentation explores translation and the exercise of power using the case of Pham Duy Khiem (1908–1974), Ambassador of the Republic of (South) Vietnam to France in the mid-1950s.
It investigates control over texts – what is chosen to be translated, who chooses it, how the target text is produced and how it is integrated into the target culture, as well as plagiarism and ownership.
Pham Duy Khiem wrote two collections of Vietnamese folktales in French, republished as Légendes des Terres Sereines (Paris 1951). These stories have been used by other writers, often without acknowledging Pham's authorship.