Human Musicality
Cancelled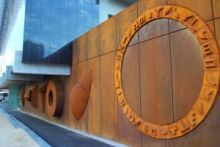 This event has been cancelled and maybe rescheduled in 2018.
Professor Jeremy Begbie will present a live lecture transmitted from Cambridge University followed by a response from Dr Joseph Jordania, from the Conservatorium at The University of Melbourne. The topic is whether human musicality is an evolutionary extension, with cultural glosses, of the remarkable sounds made by other animals (birds, dolphins,...) or does something new also come to light in human musicality that discloses something new about human beings and about the kind of world in which we live?
Yamaha Music Australia is providing the piano for Dr Jordania.