Keynote address: President of Ireland, Michael D. Higgins
Booked Out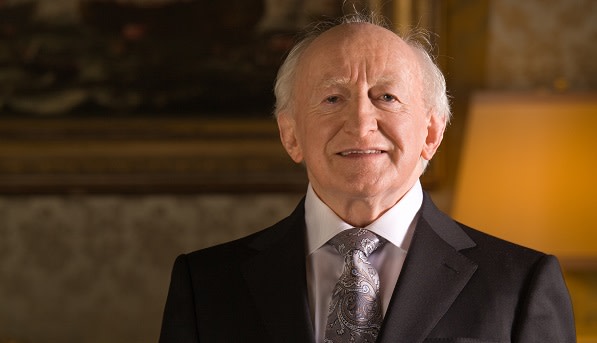 Kathleen Fitzpatrick Theatre
Arts West Building
The University of Melbourne, Parkville
Further Details
T: (03) 9035 5092
The University of Melbourne will present the President of Ireland, Michael D. Higgins, with an honorary Doctorate of Laws during his official visit to Australia in October 2017. Following the conferring ceremony, President Higgins will deliver a keynote address entitled 'The debate about economics and its Irish Australian dimensions'.
Michael D. Higgins is the ninth President of Ireland, and has been in office since 2011. He was Minister for Arts, Culture and the Gaeltacht from 1993 to 1997 and President of the Labour Party from 2003 until his election as President. Prior to his political career, he was a Lecturer at University College Galway and Visiting Professor at Southern Illinois University.
President Higgins' honorary degree will be conferred by the University of Melbourne Chancellor Allan Myers AC QC.
Doors will open at 5.15pm.