Design Sensibility: Viennese émigrés in Australia
Free Public Lecture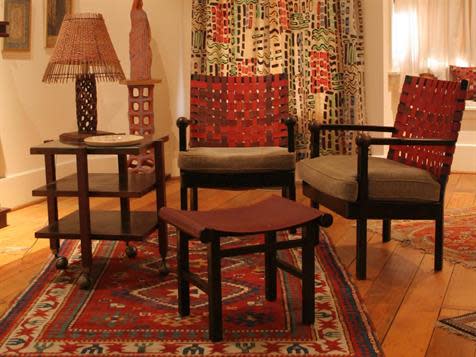 Forum Theatre
Arts West
Parkville
Further Details
Annual Duldig Lecture for 2017
Situated between international modernism and local debates about 'Australian' architecture and design, Viennese designers negotiated the values of European design within a fast-changing postwar Australian environment.
In this lecture Professor Harriet Edquist will show how personal histories of émigré and refugee Viennese designers throw into question Australian design history's often limited definition of design as a purely modernist professional practice beholden to a national agenda. She will argue that on the contrary, geographical and cultural boundaries are fluid, that learning never stops, that memory was often central to the émigré expression of "home" and that the ideology of the avant-garde could be avoided.
Inaugurated in 1986, the Annual Duldig Lecture on Sculpture commemorates the life and work of the artists Karl Duldig and Slawa Horowitz Duldig. This lecture is supported by the Duldig Studio, museum + sculpture garden.
Image courtesy of Duldig Studio: Sitting Room of Duldig Studio showing Viennese furnishings.