Baron
Performance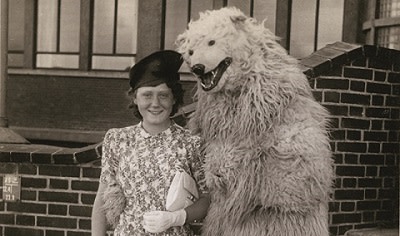 Studio 1
Performing Arts - Theatre
Southbank
Dodds Street, South Melbourne
Further Details
VCA Master of Writing for Performance Presentations
Written by: Eric Gardiner
Directed by: Robert Johnson
Characters: Ramirez, Peterson, two young men; they wear suits of medieval armour, and Tribe, the CEO of a real estate company; she sees herself as a building.
Cast: Patrick Livesey, Damian Okulic, Jean Goodwin
"Two young men in suits of armour go to work for a real-estate company."
Performances:
Wednesday 18 October, 1.00pm
Friday 20 October, 6.30pm
Eric's first full-length play, 'Bounty', premiered at the 2015 Melbourne Fringe, presented by Darebin Arts/MKA. In 2015 Eric was longlisted for the Scribe Prize, awarded to the best writers of nonfiction under 30 in Australia, and received first class honours from The University of Melbourne for a thesis on Australian adaptation theatre. He worked as Creative Producer at the Emerging Writers Festival and Creative Associate at MKA, and produced events for Melbourne Festival, Don't Look Away, Union House Theatre, Theatre Works and Melbourne Theatre Company. He recently completed a residency with Lonely Company and is developing a new work with Red Stitch Actors Theatre.