This Storm Will Kill Your Children
Performance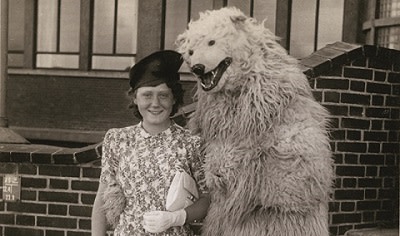 Studio 1
Performing Arts - Theatre
Southbank
Dodds Street, South Melbourne
Further Details
VCA Master of Writing for Performance Presentations
Written by: Fiona Spitzkowsky
Directed by: Shaun Wykes
Dramaturg: Glenn Saunders
Cast: Tahlee Fereday, Dana McMillan, Enzo Nazario, Slone Sudiro
"I'm not quite sure what I'm meant to do with that information, though, as I'm not actually pregnant with any sort of mutant polar bear spawn."
Performances:
Wednesday 18 October, 6.30pm
Friday 20 October, 1.00pm
Fiona Spitzkowsky is a playwright and producer. She has developed work through Australian Theatre for Young People's (ATYP) National Studio and Fresh Ink mentorship; had play readings at Crack Theatre Festival (Scratch, 2016) and La Mama (the view from up here, 2017); and presented research at Critical Animals Festival and the Victorian Association of Teaching English (VATE) State Conference. Fiona has also completed a Wheeler Centre Hot Desk Fellowship; sat on the Voiceworks editorial committee; and worked as a producer for Attic Erratic, Emerging Writers' Festival and Festival of Live Art. Her directing credits include The Taming of the Shrew (Melbourne University Shakespeare Company, 2015) and Too Soon, Too Now (Melbourne Fringe, 2017).